Love & War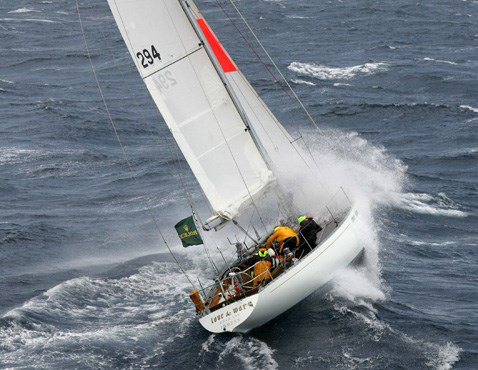 "Love & War was built for Queensland businessman Peter Kurts by shipwright Cec Quilkey at Taren Point NSW and launched late in 1973. It was one of the last racing yachts to be built in cold moulded timber construction.
Quilkey had become one of the leading craftsmen for timber yachts and had pioneered cold moulded construction in the mid-1960s starting with Mercedes III, Ragamuffin and Koomooloo, yachts that in their time were to international, state-of-the-art construction." David Payne
She has won the Sydney Hobart yacht race three times in 1974, 1978 and 2006 and is only the second yacht to have recorded three wins in the race.
Powered by Nanni N4.50 (47.5hp)