Nanni Marine Diesel Sailing Yacht Engines
NANNI RANGE of shaft line engines from 10 to 135 hp

Nanni's commitment for the environment starts with correctly calculating the engine specifications enabling a yacht to reach its specific cruising speed without overpowering it.
Developed on Kubota bases, the expertise and experience of the Nanni technicians has always ensured reliable and high quality products with generous thrust at low revolutions.
Nanni Marine Diesel Engines benefit from highly advanced design, making them as ecological as possible without depending on over-sophisticated technology. They are able to run in harsh conditions with minimal maintenance.
SHAFT DRIVE ADVANTAGES
– Generous thrust at low revs
– Power
– Robustness on a long run
– Reliability in rough seas
– Ease and comfort at low speed maneuvering
NANNI RANGE of sail drive line engines from 10 to 59 hp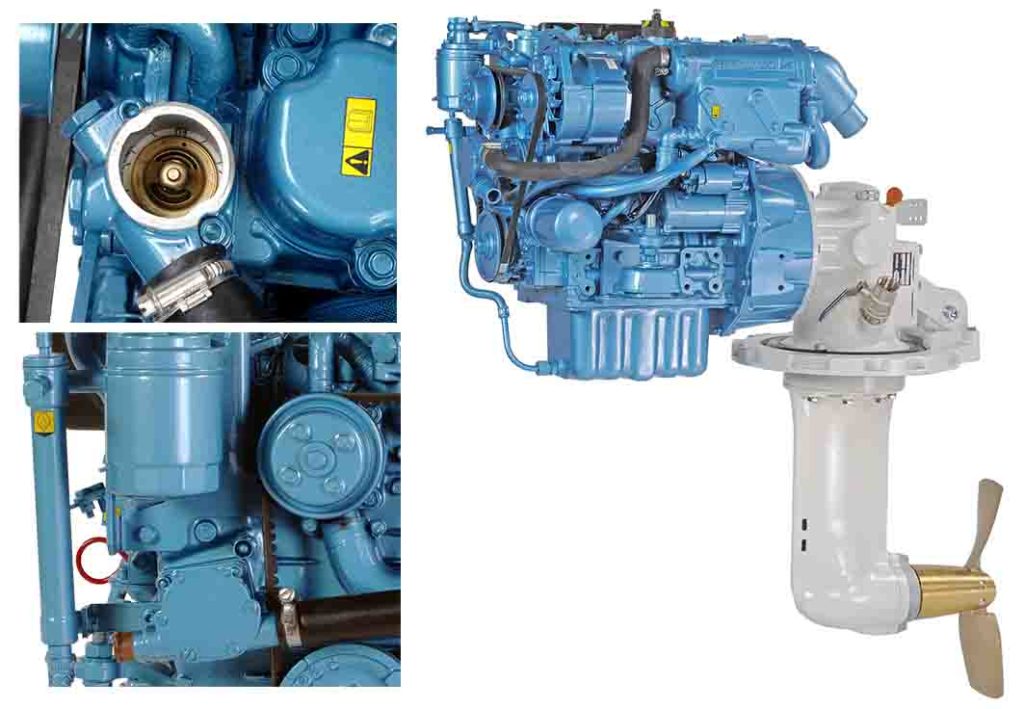 Available for engines up to the Nanni N4.65, the Technodrive SP60 Sail Drive transmission system provides a unique and proven design to both the OEM manufacturer, and to boat owners.
It offers quiet and virtually vibration free operation, very low water resistance under sail, and an increased propulsion efficiency due to the thrust direction being parallel to the boat's waterline.

SAIL DRIVE FEATURES & BENEFITS
– Installation and service easier when compared to conventional inboard shaft drive installations
– A forced lubrication system and integrated oil cooling system
– Structure made of high strength aluminium alloy with corrosion resistant protection which is electrically isolated from the engine
– Ideally matched with a variety of fixed or foldable propeller configurations