Sylvena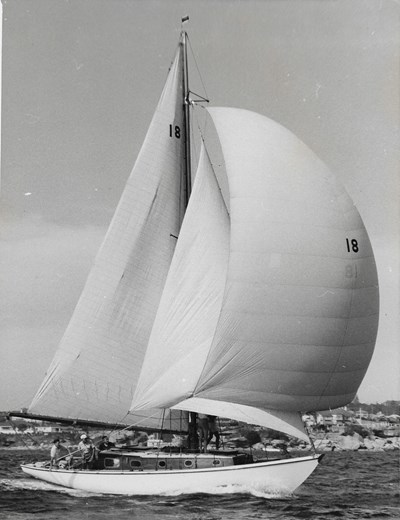 Pic – CYCA Archives
Sylvena is a 38'6″ (LOA) Herreshoff sloop, built by W L Homes and Co.  in Sydney and launched in 1956 at Lavender Bay.
Sylvena competed in three Sydney Hobarts, 1959, 1961 and 1968, and has now returned to Sydney with her new owner after spending a number of years in Tasmania.
Now rigged with an aluminium mast, she retains the original timber boom with hull made from Oregon planking over spotted gum frames.
#poweredbynanni N4.38 37.5HP